My role on this project was to design and create the elevator cab. I did the 3D modeling, texturing, and lighting of the cab exterior & gate. I also did the animation for the gate and cable systems.
"Digital Kitchen's latest work for The Cosmopolitan of Las Vegas alludes to the truly unique experiences that await you at the 52-story resort. Twenty vignettes filled a series of elevators with a cast of curious characters — viewers are presented with only a brief glimpse at each story, leaving the rest to the imagination. Where are they going? Where have they been?" - thisisdk.com
While the team conceptualized scenarios to be filmed, I was put to work designing the elevator cab. While a professional set design studio took care of the inside, we would be needing a fully CG exterior for the set to live in. Since the column has screens on all 4 sides, a complete elevator cab would be required, including a functional gate and pulley cables.
The intended direction was to be slightly victorian, slightly steampunk, and slightly modern, in layman's terms. The resolution would also need to be substantial. 1920x4000 is approximately the size of the final element. Although the gate and cables animate in various timings, it was built as a modular system to save space and be as reusable as possible through the many timing variations.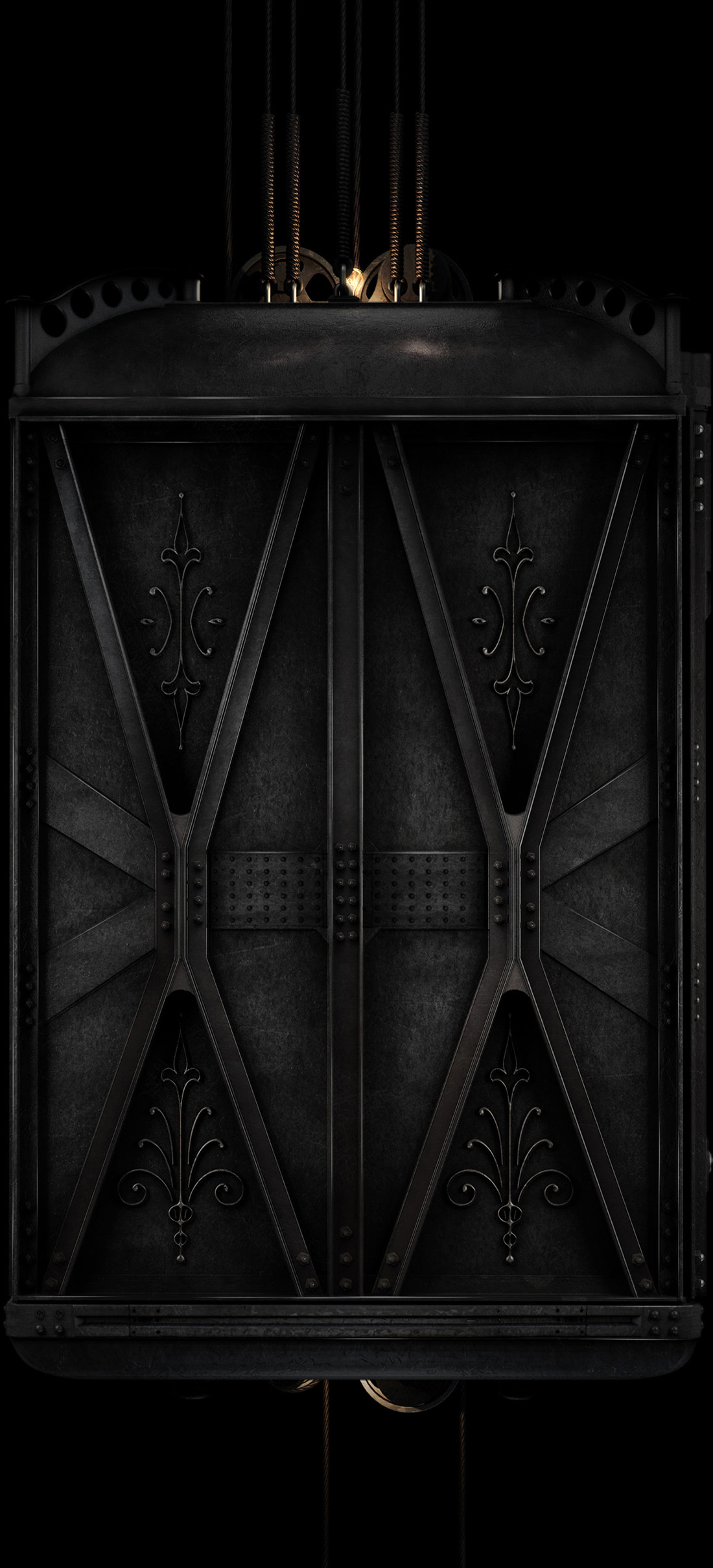 Interior of the cab is the composited in real-life elevator set that was built for filming: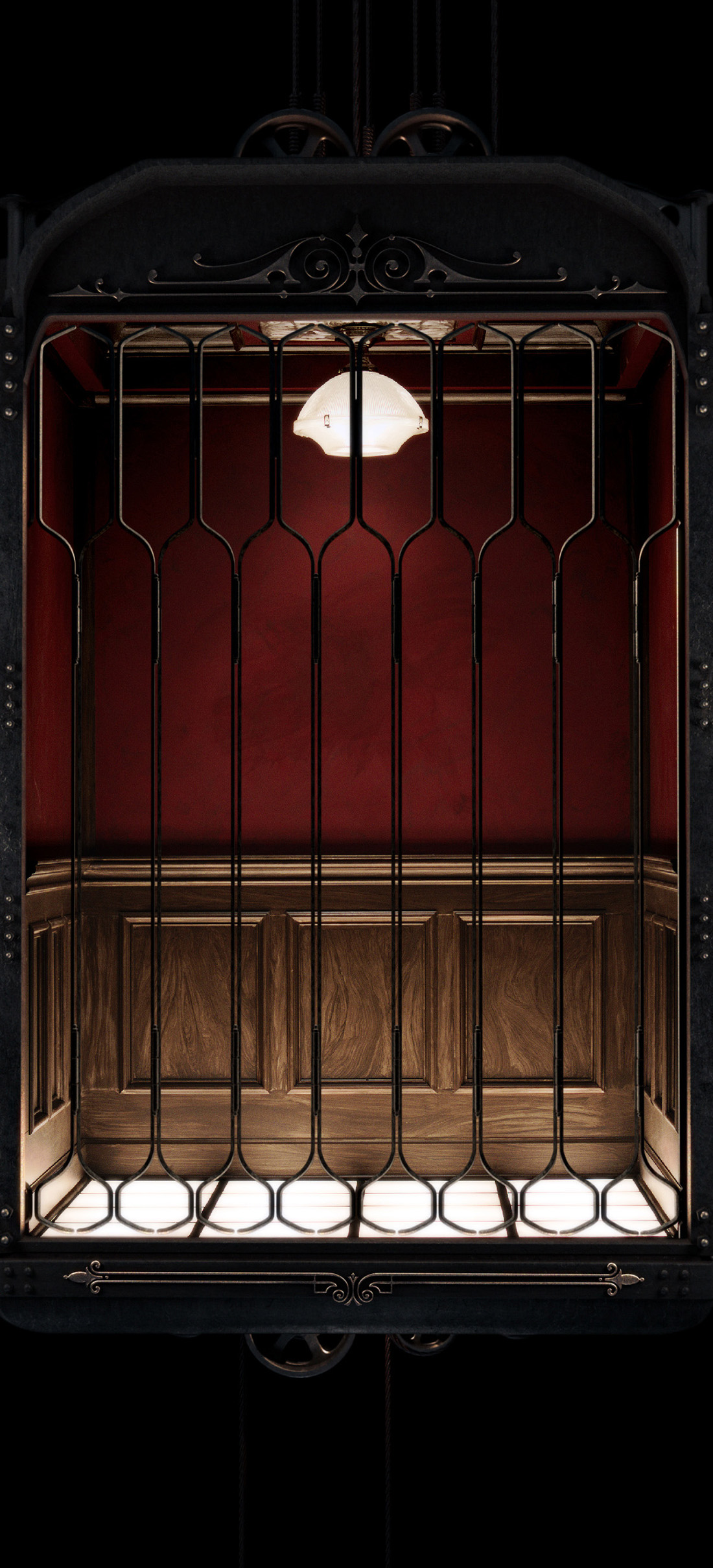 A couple photos of the content playing in the lobby space of The Cosmopolitan Of Las Vegas: