My role on this project was previz/layout, character animation, and cloth simulation.
For the fragrance "Mystique" from Estee Lauder, we created a CG spot in which silken fabric comes to life and takes on a womanly form, inspired by the luxurious concealing garments of the Middle Eastern cultures.
The character animation, cloth simulation, set construction, and rendering were all done in 3D Studio Max & VRay. Although we spent some time experimenting with Maya nCloth, we found that the cloth simulation in Max was much more attuned to our fast-paced pipeline, allowing for many more iterations and nearly real-time tweaking as we moved from shot to shot.
CD: Chad Ashley || Producer: Colin Davis || Edit: Nate Pence || Environment Modeling: Justin Reed || Lighting: Chad Ashley || Texturing: Justin Reed and Chad Ashley || Previz & Layout: Todd Kumpf || Character Animation: Todd Kumpf || Cloth Simulation: Todd Kumpf and Tim Little || Pipeline Tools: Tim Little || Compositing: Jeremy Stuart and Chad Ashley
Here are a few greyshaded views of some of my character posing and cloth simulations: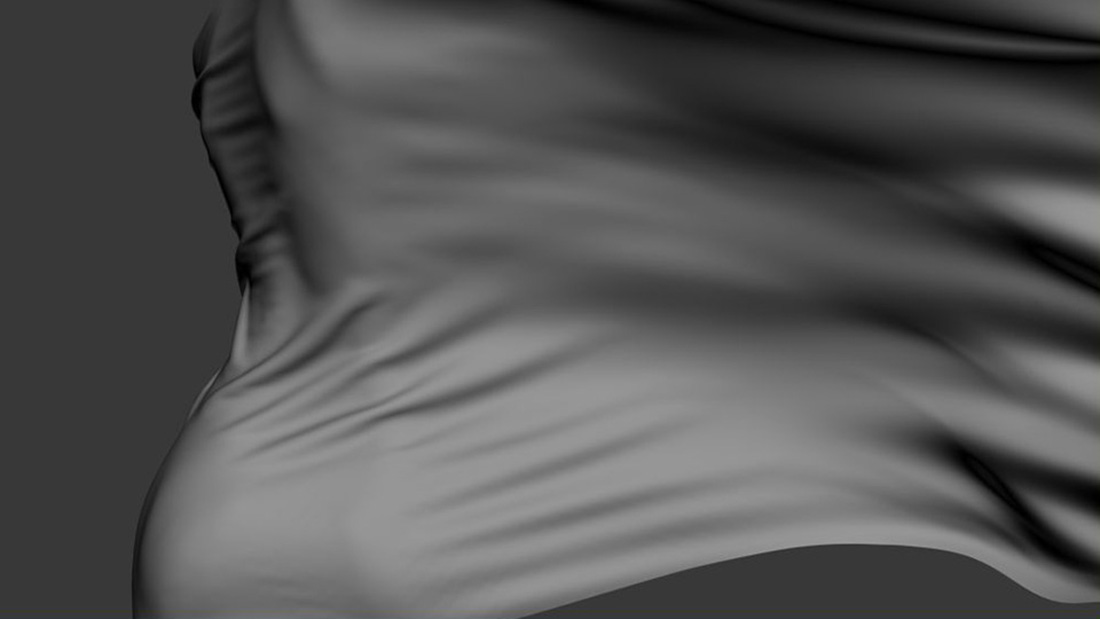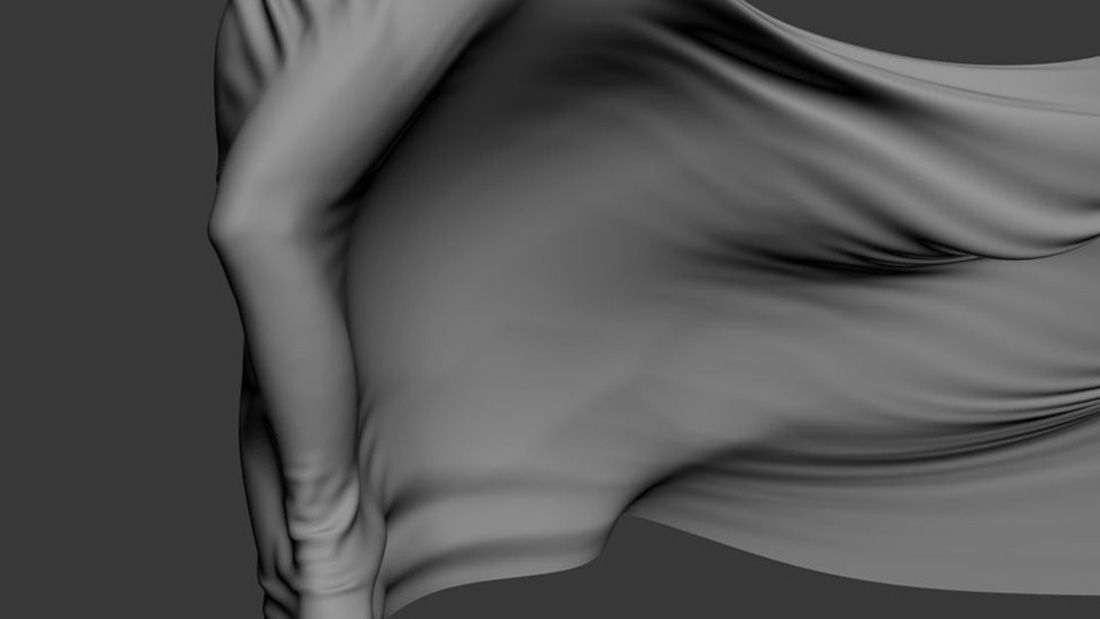 During my down time at the end of the project, to practice my compositing skills I took some of the raw EXR render passes and create my own take on the look and color. Here are two frames that I put together: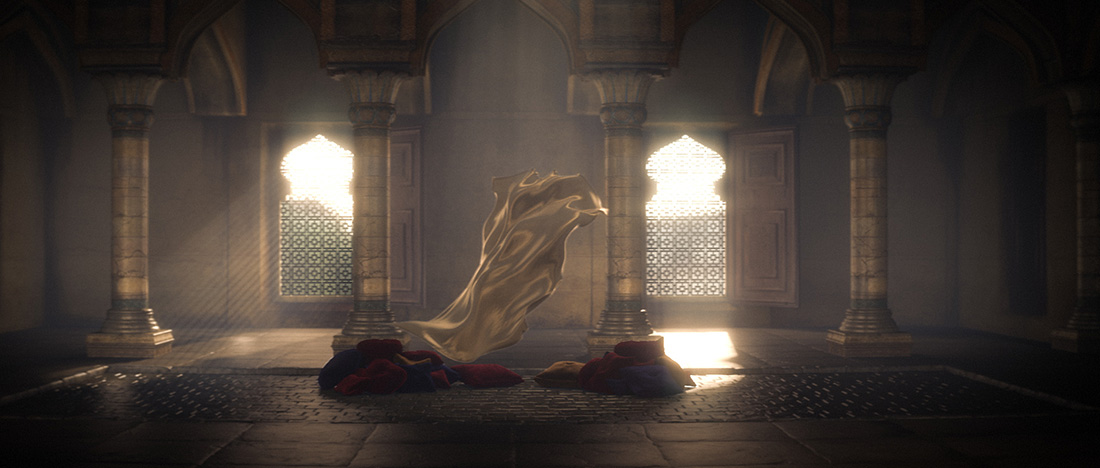 Here are a some frames from the storyboard that won us the job, which I did all the posing, cloth simulation, texturing, and lighting for: