Right before I pulled the trigger on a massive project involving two cutting edge computer builds, I took a step back and thought about what I was really doing (usually a step I skip). It was only then that I noticed how terribly I was missing the point. I realized my motives had become too heavily weighted in the pizzazz and glamour factors, and not nearly enough about the true appreciation of the hardware.
About that same time, I became inspired by some vintage PCs I happened to spot on the web, and also remembered how many computer parts I already have cluttering up my apartment. In addition to that, I was also getting nostalgic by tinkering with Amiga and N64 emulators. So it was then decided that my new project would not be a wasteful over-the-top powerhouse, but instead a vintage gaming machine combining original hardware and plenty of age-old memories of software and games alike.
Intel Socket 370 Bryant Motherboard R1 // Pentium III 850mhz // 512MB PC100 RAM // 10GB Fujitsu + 20GB WD HDDs // Matrox Millennium G200 8MB SDRAM + 8MB upgrade module (16MB) // 2x 3DFX Voodoo2 12MB in SLI (8MB frame buffer, 16MB texture) // Linksys EtherFast 10/100 PCI // Some old 3.5" floppy drive // 1x 60mm fan for HDDs // 2x 80mm fans for GFX cards // Unknown Taiwanese brand aftermarket CPU cooler w/ 50mm fan // 300W Seasonic SS-300SFD.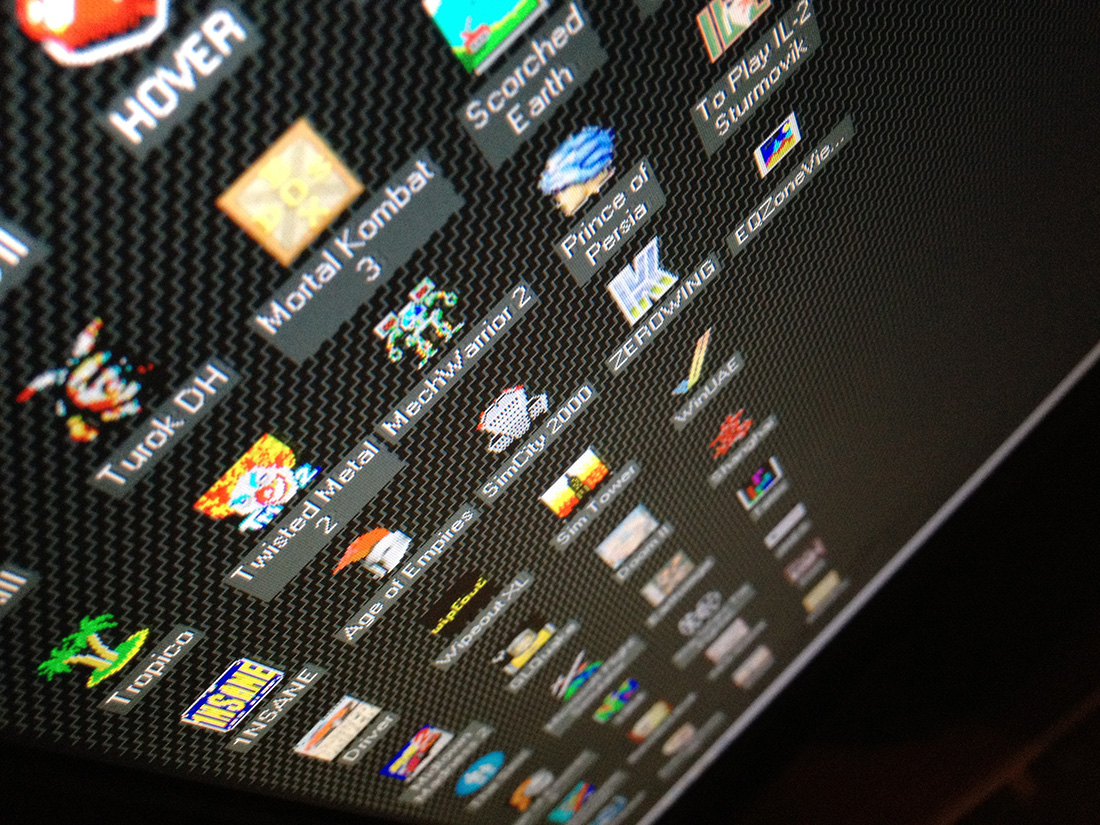 The heart of any gaming rig: the graphics processor(s). I intended to use my own 3DFX Voodoo3 3000 from '99, but then realized the motherboard is without an AGP slot. That's ok though, Tom's Hardware circa 1998 says AGP doesn't matter up against PCI. Plus, that means I am now granted an even cooler opportunity: vintage SLI!
I picked up two Orchid Righteous 3DFX Voodoo2 12MB cards and all necessary cables in a pretty sweet ebay deal. The Voodoo2s were originally the FIRST EVER card to introduce Scan-Line Interface technology to the gaming market. It doesn't get much cooler than using two video cards on a machine this old. Actually it does: using THREE. These cards are 3D accelerators only, which means they rely on a traditional GPU to render any 2D elements. For now I am just using the motherboard's integrated Intel graphics (82810-DC100). Eventually I will be ditching the integrated graphics for a Matrox G200.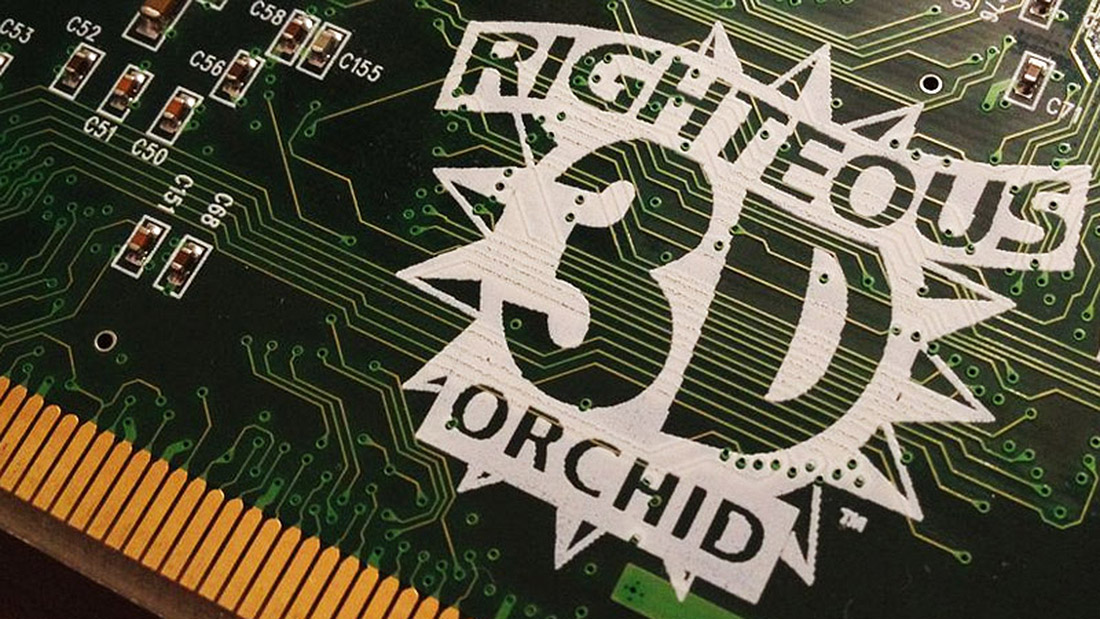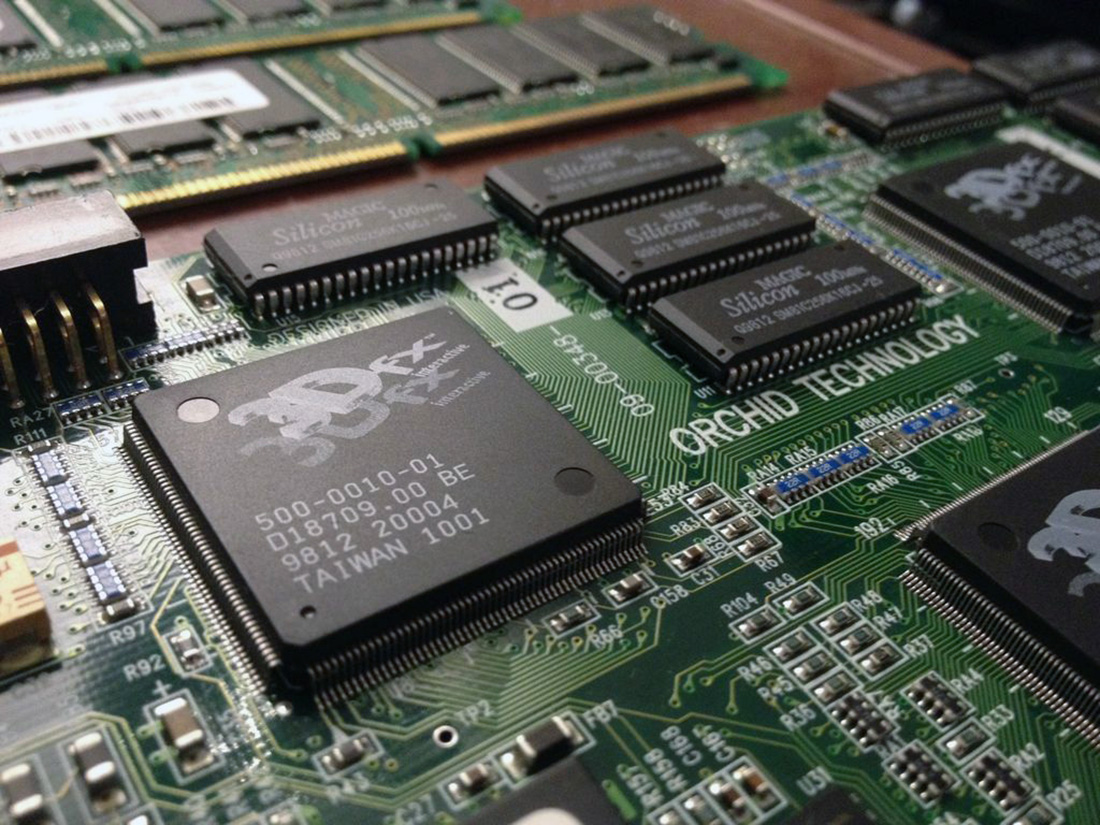 For maximum retro gaming potential, I had to integrate a controller port bank. This will accept Atari, Amiga, NES, and N64 controllers to work with any retro console emulator. I bought the USB adapters online and built a little faceplate to hold them into the 5.25" bay slot.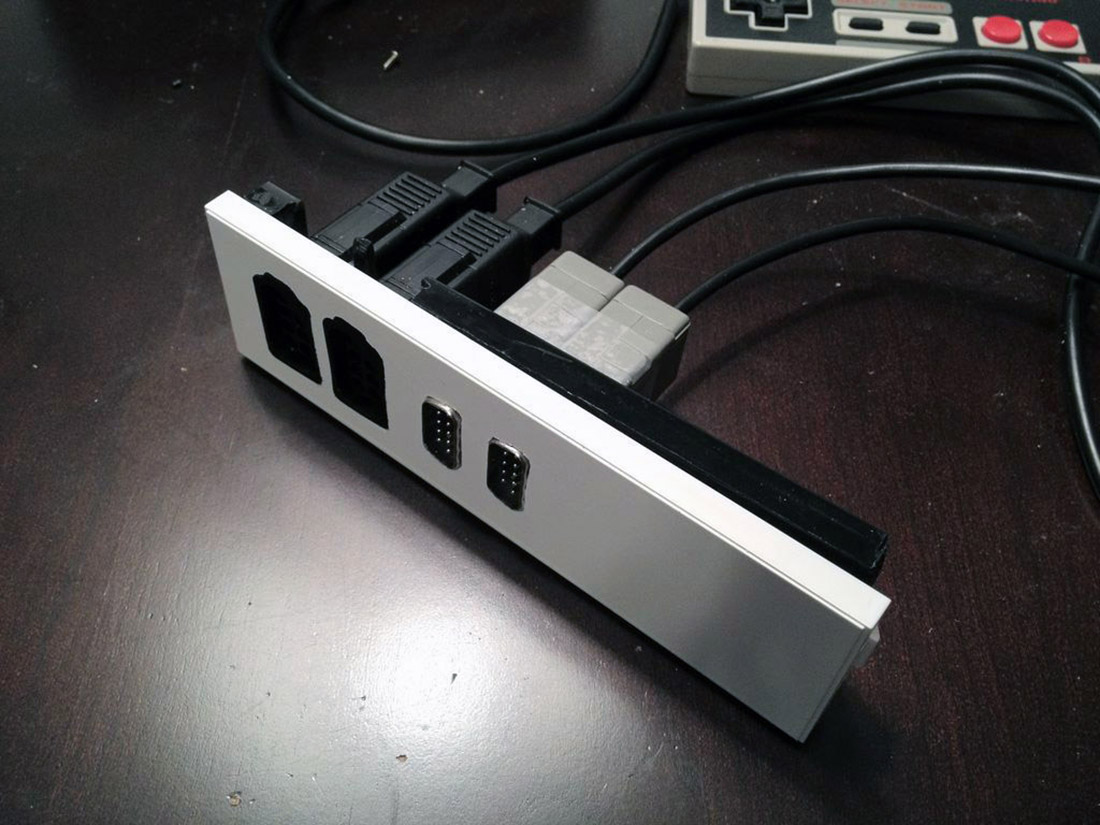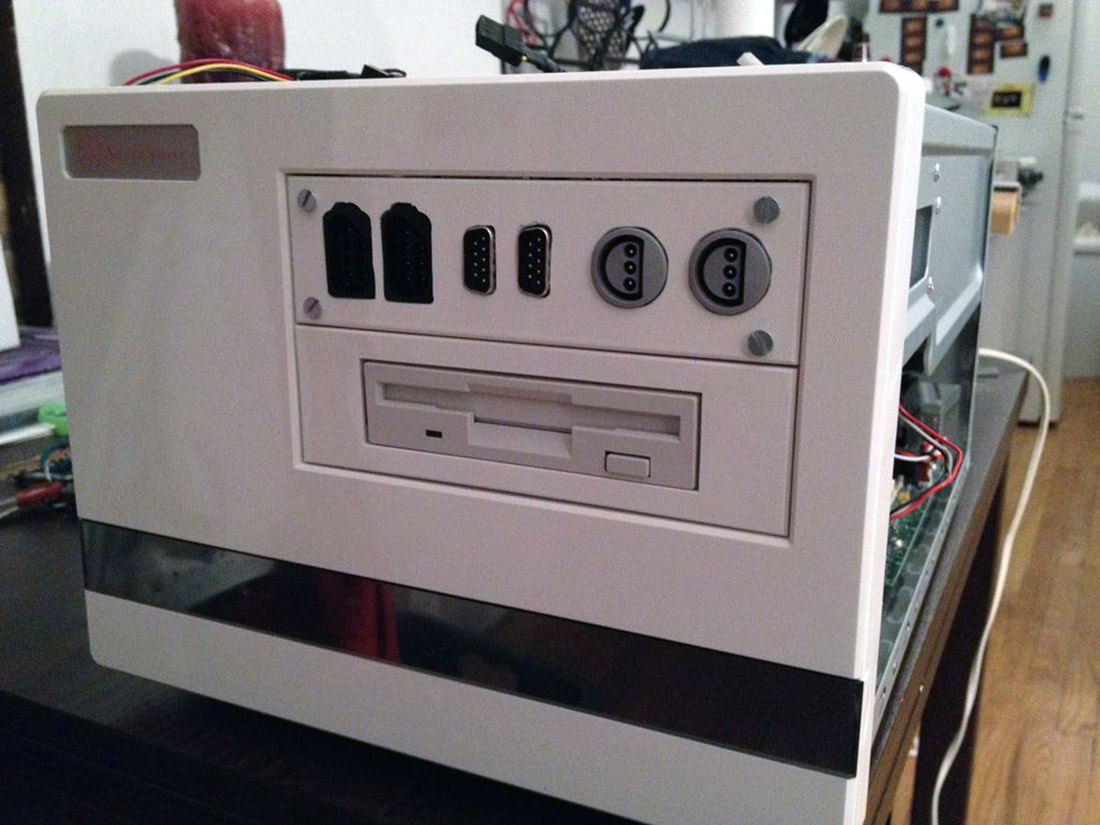 For the optical drive, I decided to install a front-load CD-ROM into an old Apple floppy drive. I bought a broken one on eBay, and check out what I found inside when I opened it up!